After UFC 175, no one can deny that Uriah Hall is a tough guy and he showed that tonight when he broke his toe in the first round. He continued to throw kicks with it and move like nothing was wrong with him. Check it out below: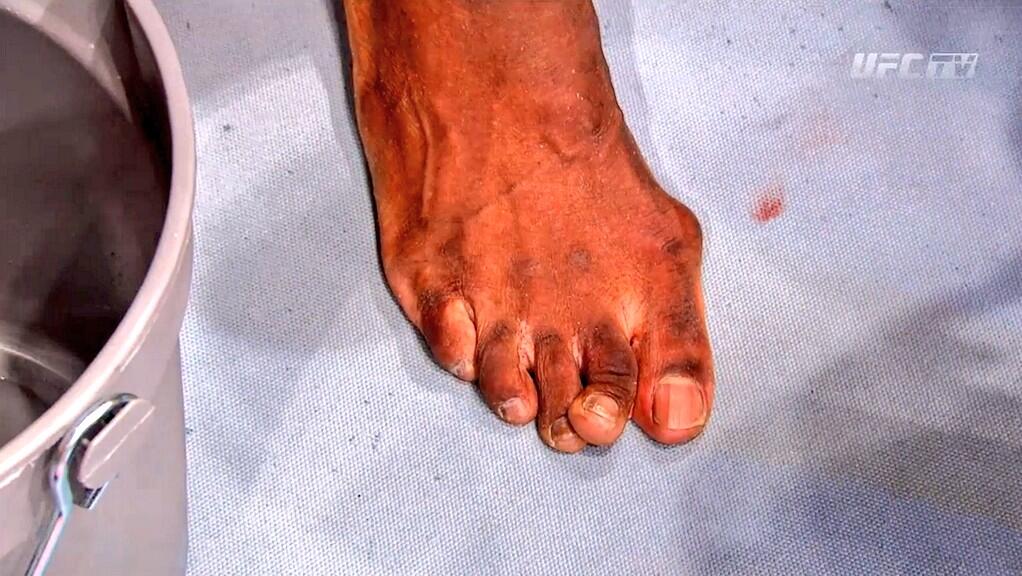 Back to the fight, Hall controlled the pace early and never lifted against Thiago "Marreta" Santos earning a unanimous decision.
Uriah Hall (9-4) Has five knockouts, two submissions and one win by decision victories. He has been knocked out ice and lost by decision three times.
Hall made his UFC debut through the Ultimate Fighter while on a three fight winning streak against Kelvin Gastelum, but lost that fight via split decision at The Ultimate Fighter 17 Finale on Apr / 13 / 2013.
Hall would drop his next fight against John Howard via split decision at UFC Fight Night – Shogun vs. Sonnen on Aug / 17 / 2013, but would win his next fight against Chris Leben via TKO at UFC 168 – Weidman vs. Silva 2 on Dec / 28 / 2013.
Thiago "Marreta" Santos (9-3) Has five knockouts, one submissions and three wins by decisions. While he has been knocked out once, submitted once.
Prior to making his UFC debut, he was 3-1 in his four prior fights. He made his UFC debut against Cezar Ferreira which he lost via submission at UFC 163 – Aldo vs. Korean Zombie on Aug / 03 / 2013.
In his next fight he beat Ronny Markes via TKO at UFC Fight Night – Shogun vs. Henderson 2 on Mar / 23 / 2014.
Here is the Play-by-play from this fight.